An inspiring place to shop for women's clothing, accessories and home decor.
The first company to combine Pewter with Ceramic in its popular Tuscan Dinnerware. 
Dinnerware in ceramic, textiles, products made of olivewood, glasses and cutlery.
Exclusive collection of home furnishings and housewares classic to contemporary.
A home decor wholesale company with collections blending various styles to make refined pieces.
The Art & Soul of Cooking. Tools, tastes & traditions of world to create the best place for cooks to shop.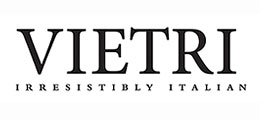 The celebration of life with family and friends through the joy of handcrafted Italian designs.
The capable hands of an ancient tuscan art, exclusive lines for home furnishings and housewares